COMPANY
1996
INCORPORATION OF THE COMPANY
Artnet Sp. z o.o. was established in 1996, specializing in providing integrated IT solutions and professional internet services to clients.
1997
INITIAL MILESTONES
In 1997, we achieved a milestone by obtaining a licensed operator status, as granted by the Minister of Communication, enabling us to deliver telecommunications services. We launched our first web server and email services during that time.
1999
INTERNET ACCESS SERVICES
In 1999, we commenced providing internet access services in the Tri-City area, leveraging fiber optic backbone network.
2005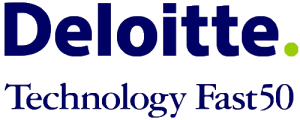 20th place in Deloitte Technology
Fast 50 Central Europe.
2007
FIRST DATA CENTER
The growth of our company and the expansion of our service offerings necessitated the establishment of our own data center. Located in the "Zieleniak" office building in the heart of Gdańsk. It was equipped with modern power systems, advanced cooling infrastructure and redundant connectivity.
2016
2017
NEW HEADQUARTER
The dynamic growth of our company led us to undertake an investment in 2016 and launch a new data center in the MP100 building in Gdańsk. By the beginning of 2017, we successfully completed the migration of our entire infrastructure and servers to the new data center – with the relocation of our company's headquarter.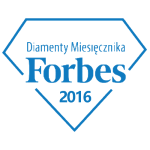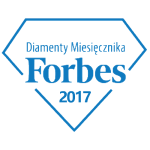 We have also been featured twice in the prestigious annual rankings of companies: "Forbes Diamonds 2016" and "Forbes Diamonds 2017." These rankings highlight companies with the highest growth in enterprise value.
2021
SECOND DATA CENTER
In 2021, we launched our second independent data center in Gdynia, located 20 km away from our first data center.
We are one of the first companies in Pomerania to provide hosting services in our own data centers. Our data centers are located in Gdansk and Gdynia, strategically positioned at the intersection of key telecommunications operator`s networks. We offer colocation space with redundant power and cooling systems, advanced telecommunications infrastructure, and physical security not only for single servers (rack or tower) but also for entire racks. Additionaly, we provide services on rented physical infrastructure (dedicated servers) and on virtual platforms (VPS, Private Cloud, and Public Cloud). With a wealth of experience, a team of excellent administrators, and a broad base of satisfied customers, we take pride in our services.
CSR
Our company has been and continues to be involved in social and charitable initiatives. The "Pajacyk" website, created by Artnet in 2001 in collaboration with the Polish Humanitarian Action was recognized by the Minister of Communication as the Internet Event of the Year.


We also support aid associations, including:
St. Lawrence Hospice in Gdynia
MAITRI – Association of Solidarity with the Poor in the Third World.